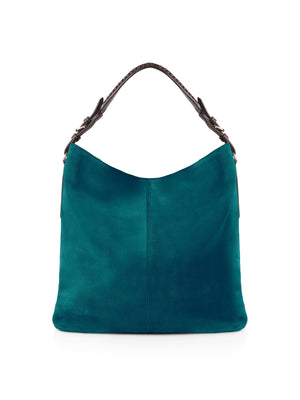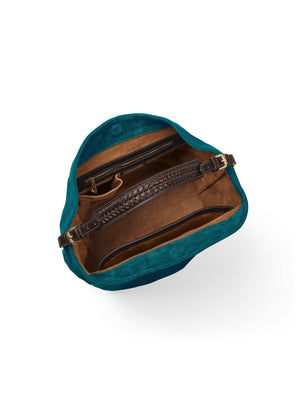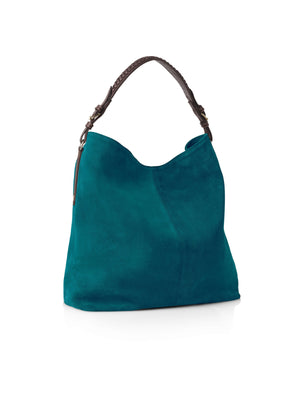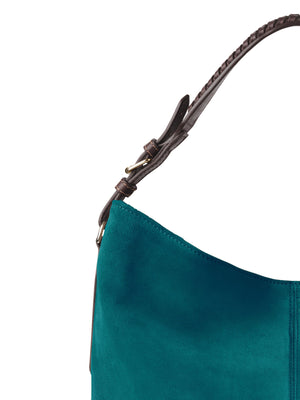 The Tetbury
Refurbished Tetbury Tote - Ocean
* Images shown are Brand New
Like New - products are excellent, showing minimal signs of wear
Good - In excellent condition, with minor signs of wear
Fair - In good condition and proudly exhibit signs of wear (May not include a blue box)
6-Month Warranty as standard
Free Delivery on orders over £100
At a glance
[Highlights]
Refurbished Tetbury Tote - Ocean
28 Day returns from the date of receipt

Free

Royal Mail Delivery on orders over £100
6-Month Warranty as standard
Positive Karma - reducing waste and land fill
Key Facts
This preloved Women's Tote bag - Ocean Suede has been lovingly restored by skilled artisans to return it to its former glory, ready to give your wardrobe the Fairfax & Favor treatment at an unbeatable price.
By treating yourself to this refurbished , you're joining us in celebrating craftsmanship, preserving heritage and embracing responsible fashion choices
Worried it won't be what you're after? We're confident you'll love your refurbished Fairfax & Favor Bags & Luggage,Accessories, but rest assured you'll enjoy a six-month warranty and you can send it back to us up to 28 days after receiving your order.
ReFavored is our way of reducing this waste and championing a greener approach to fashion – at the same time preserving the beauty and longevity of cherished pieces ready for proud new owners.
Prefer brand new? Shop the The Tetbury now!
Can I use Klarna?
Klarna is not currently supported at checkout, however, purchases can be made through the Klarna App
Download the App here
Log in to your account
Navigate to Refavored.com in the app
Select "Pay" at the base of the screen
Set an amount for purchase with a one-time card
Use the card at checkout
Enjoy your blue box delivery!
Delivery
Free Royal Mail 48-Hour Delivery on orders over £100 (£7.95 up to £99.99)
(Working days - Monday - Friday)
Returns
If you are not completely satisfied with your ReFavored order or if you change your mind within 28 days, you can return your product for a full refund.
Items must be returned in their original condition as purchased, and customers are responsible for the return shipping fee. To return, please contact us and we'll we'll help you organise your return.
Please allow up to 14 working days from the date your return is posted for your refund to be processed.
Please note that we do not include returns forms in our UK orders to minimize waste. To return your order, please follow the process outlined on our returns page.
If you encounter any issues while processing your return, please contact our Customer Care team, who will be happy to assist you. For more information on returns, please refer to our FAQ's page.
Take a look at our returns page for more details.
Why buy Refurbished?
Certified Repairs - Our skilled craftspeople at The Boot Repair Company meticulously repair and recondition our footwear, ensuring the longevity of the high-quality products created by Fairfax & Favor.
Better for the environment - At Fairfax & Favor, we are committed to our sustainability journey, which involves extending the lifespan of our footwear, clothing, and accessories.
Repairing and reconditioning returned footwear is an integral part of this journey, as it helps reduce the growing amount of landfill generated by the shoe industry each year.
At Fairfax & Favor, we believe the most sustainable option for our footwear, is to keep them on feet for as long as we possibly can. Fairfax & Favor provides our customers with the opportunity to support our on-going ambitions, of keeping materials in use for longer and diverting our footwear away from ending up in landfill.
Reconditioning our returned footwear to avoid adding to the mountain of landfill being generated by the shoe industry each year is an important part of our journey. Our shoes are repaired and reconditioned by highly skilled craftspeople at The Boot Repair Company, extending the life of our quality footwear produced by Fairfax & Favor.
Warranty
We take great pride in the craftsmanship and refurbishment of our products.
In the eventuality that a manufacturing fault occurs, our refurbished products come with a generous 6-month warranty from the date of purchase.
Normal wear and tear, accidental damage, misuse, and unauthorised repairs are not covered by the warranty.
For further information click here
Condition:
[The details]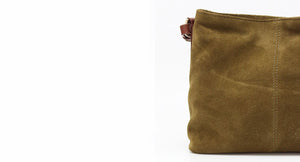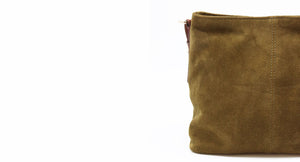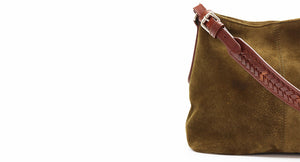 What do the Grades mean?
Like New:
These products are in great condition, showing minimal signs of wear and in almost perfect condition. Components such as press studs or laces may have been replaced. Tassels may vary in color or material compared to the original boots/shoes. All products are thoroughly sanitized inside and out using Micro-Fresh Technology. Blue box included (might not be perfect)!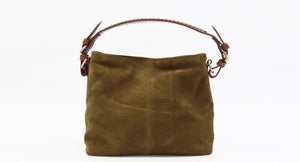 What's included?
The Product
Dust Bags
A Blue Box (may not be perfect)
How We Repair Our Products:
ReFavored returns undergo a thorough inspection to identify any faults and are then graded. Each pair is steam cleaned and sanitized inside and out using Micro-Fresh, effectively eliminating all known bacteria. Our skilled crafts team then proceeds with the repair and reconditioning process, addressing various aspects:
Broken zips are replaced with new ones.
Torn lining or seams are re-stitched to create a durable repair.
Gusset or buckle elastic is replaced where necessary.
Torn or weakened areas are patched.
Soles and heels are re-bonded as needed.
Broken eyelets and lace hooks are carefully replaced.
Damaged laces and insoles are replaced.
Damaged soles and heels are replaced with new ones if required.
Packaging is replaced where necessary.
Other Colours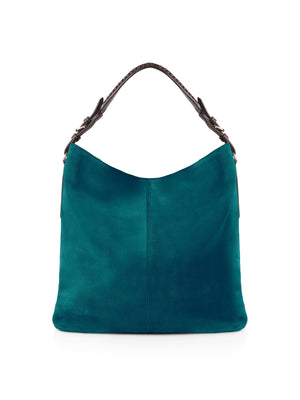 ocean
Other Styles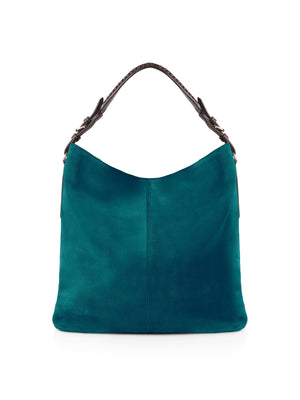 Tote